Textasy "Hot '94 Summer Megamix"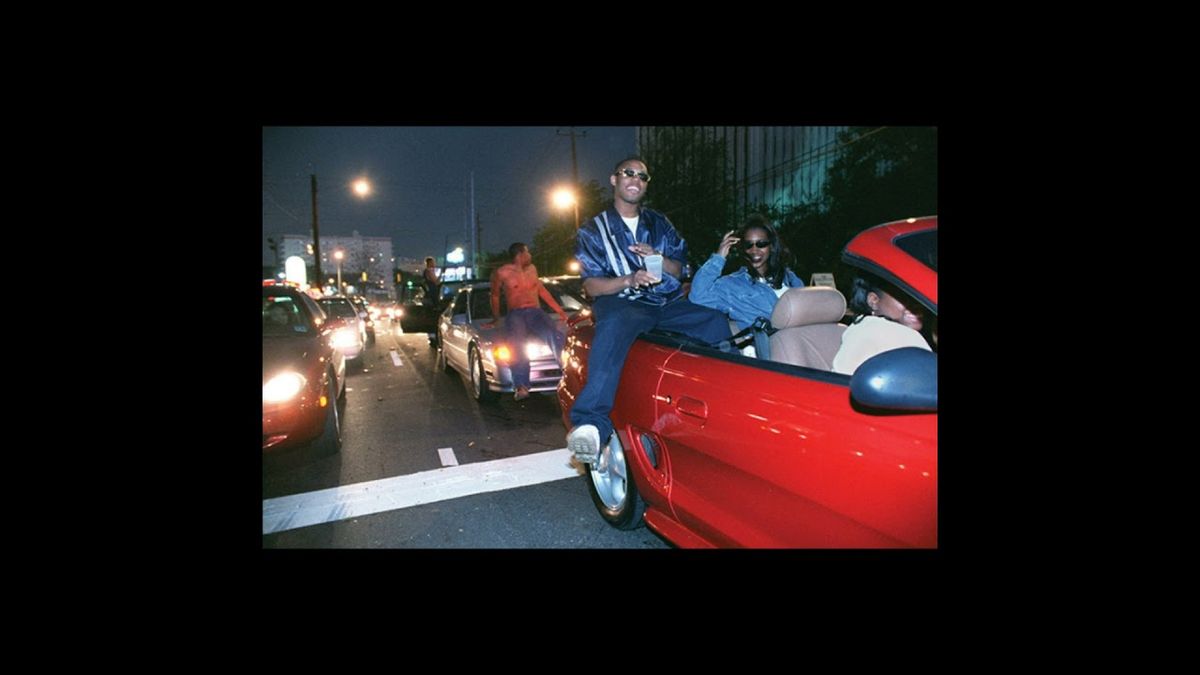 For roughly three weeks now in New York City, the temperature has hovered around 87 degrees Fahrenheit. You wouldn't say it's unseasonably humid--this is plenty seasonable--but it's unbearable nevertheless. The city's denizens crank the A/C, break out the fans, and glumly accept higher electric bills. Everyone walks around coated in a thin veil of sweat; nobody thinks much of it.
One potential avenue for dealing with the heat is leaning into music made for sweating: music like Textasy's "Hot '94 Summer Megamix". Textasy hails from Dallas (hence the namesake), so it's fair to say he knows a thing or two about oppressive heat and humidity. Less a mashup than a work of recombinant DNA, "Hot '94..." is a marriage of "Don't Wanna Lose Your Love" by Carl Mo & Babydoll and "Forever My Lady" by Jodeci. Both songs are sped up, but Jodeci's vocals are pitched down. The alteration gives their voices a rich, sonorous quality, like a whole choir of Barry Whites bubbling up from the ether. Textasy stretches the mix out to a languorous ten minutes, maintaining a groove for so long that it alchemizes into something resembling meditation. The endless repetition is a perfect cadence for the sticky rhythm of summer when it's too hot to think.
It's sexy, too. Unlike Cash Cobain's giddily horny sex raps (love) or Model/Actriz's affected darkroom come-ons (dislike), "Hot '94..." is sensual in an easy, innate way. This is forward-thinking grown folks' music; or maybe it's just the kind of young person's club music that still appeals to the older crowd? You could show this to just about anybody and they'd probably enjoy it. It sounds exactly like the photograph used in the above YouTube video--a stylish mystique that feels effortless, the kind of casual cool that could exist in any of the past or subsequent few decades (the video's description places the photo at Freaknik in Atlanta in 1997). It's a song for the late night delirium of staying on the dance floor just a little too long--hair out of place, an extra button undone--and savoring the thrill of giving your body over to percussion and instinct.
At a certain temperature, conscious thoughts melt into a bleary puddle of impulse and abstraction, a primal haze that evaporates all self-scrutiny. You know the drill: This may be the hottest summer of your life, but it's the coolest summer of the rest of your life. So when the heatwave returns, when the condensation on a cold pint glass starts to resemble manna from heaven, throw on "Hot '94 Summer Megamix" and get lost in the cyclical drums and buttery voices. Thankfully the coming week projects to be more manageable; I bet the music will still sound great.