Posts
Steve Hiett "Never Find a Girl (To Love Me Like You Do)"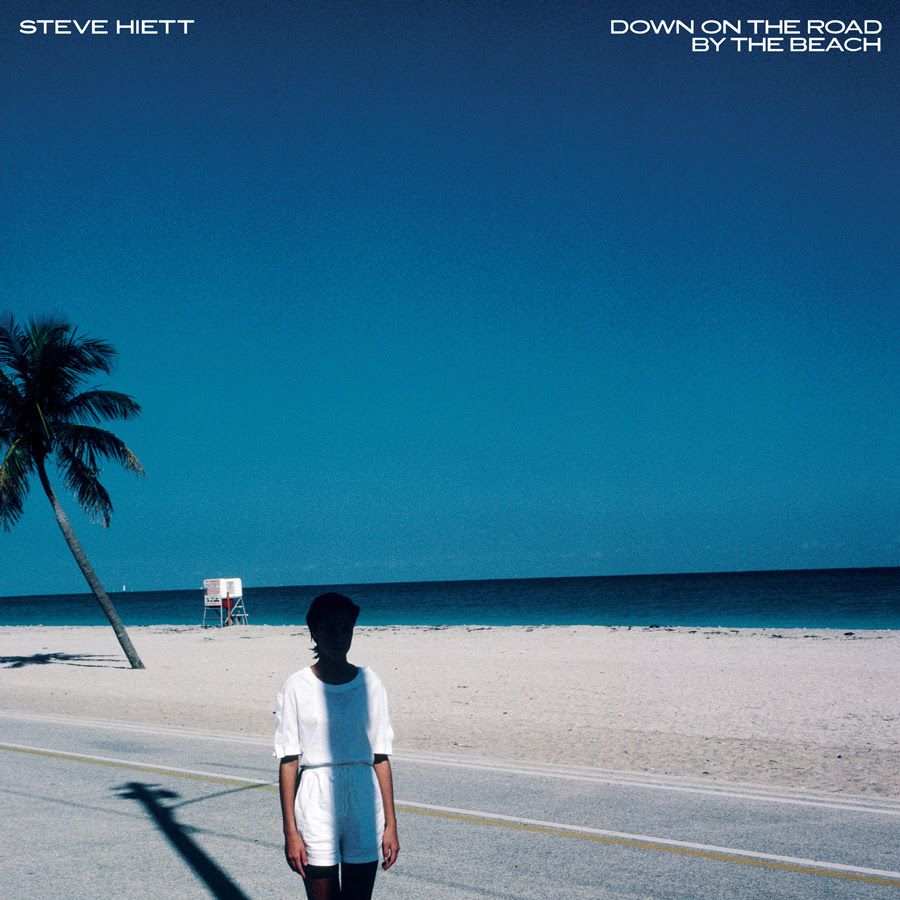 In the early 1960s, Steve Hiett was studying at the Royal College of Art in London when his friend Dave called him up. Dave knew a band called The Pretty Things who had a gig that night and whose guitar player had fallen ill; he also knew Hiett played the guitar. Hiett took the bus down to where the group was playing and sat in and, by the end of the night, he was hooked. He formed a band called Colours, which after a few mutations became The Pyramid.
The Pyramid only recorded one 45 in their short time together, with Hiett as the principle songwriter. Rounding out the lineup was Albert Jackson and Iain MacDonald (who would later change his name to Iain Matthews and join Fairport Convention), with organist Mike Lease contributing keys and arrangements. To flesh out the sound they hired some non-members to contribute, including session-guitarist extraordinaire John McLaughlin and a then-little known bassist named John Paul Jones. The A-side, "Summer of Last Year", was a lush psychedelic pop song loaded with Beach Boys harmonies and just a hint of bugged-out paranoia. The B-side, "Summer Evening", was something else entirely, slowing those same harmonic instincts down and setting them atop the kind of junkyard blues guitar figure that Isaac Brock and Tim Rutili would mine 30 years later. The rhythm section often drops out entirely, suspending Hiett's wandering guitar leads within a vaporous organ mist.
And then The Pyramid split up. Hiett doubled down on photography, up until that point a hobby, as a way to earn money while he continued playing guitar by himself. He became successful as a rock-n-roll photographer, shooting his idols in The Beach Boys for Rolling Stone and becoming one of the first people to photograph Jimi Hendrix, before turning his attention to fashion. Hiett's visual style in this realm was heavy on saturation and flash photography. He was a consummate rule-breaker, often going against the basic tenets of his art form in his commitment to individual style. "If I do everything right, I'll look like everyone else," he told his friend Simon Kentish. "If I do everything wrong and try to control what I'm doing, I might be someone." He was especially taken with the color blue, the net result of using a flash in bright outdoor daylight, able to evoke the vastness of the skies and the seas and lend even the most idyllic summer scenes a tinge of human sadness.
By 1982 Hiett had enough material and renown for a solo exhibition, which was set to show in Tokyo; it was to be called Down the Road, By the Beach, with a photobook of the same name. He proposed to the gallery, Galerie Watari, the inclusion of a 45 of his solo work as a musician, to which they agreed. He cut together some rough recordings in Paris and New York, multi-tracking his guitars and drumming on cardboard boxes. In the latter locale he met session guitarist Elliott Randall, who played the famous solo on "Reelin' in the Years" and who contributed some guitar to one of Hiett's demos. Unbeknownst to Hiett, the gallery loved the songs so much they had Sony commission a full album; he didn't find out until he was greeted with a limo at the Tokyo airport on a trip to look at proofs of the book.
He was supposed to record with The Moonriders, one of Japan's most acclaimed contemporary rock bands, but had a hard time working with so many formally trained musicians (Hiett couldn't read sheet music). They fumbled through one or two tracks together before heading home. Hiett then convinced Sony to fly out Randall, with whom he recorded most of the album using the instruments that The Moonriders had left in the studio. The completed record was released in 1983 in Japan only, bearing the same name as Hiett's exhibition and photobook.
The second song on the album is a cover of Eddie Floyd's soul hit "Never Found a Girl". Floyd was a songwriter signed to Stax Records in Memphis. In 1967, he cut a recording of a song he had written for Otis Redding called "Knock on Wood", which would ultimately hit #28 on the Billboard Hot 100 (it would hit #1 on the Hot Rhythm & Blues Singles chart). Now a bankable singer in his own right, he released "Never Found a Girl" in 1969, backed by Stax's in-house band Booker T. & the M.G.'s. Floyd's original is a roar, a full-throated declaration of lust supplanted by the saxophone choirs that typified southern soul music in the 1960s.
By contrast, Hiett's version is a sly, whispered come on. Booker T. and Steve Cropper's blaring arrangement is replaced by a dazzling array of guitars and a simple percussive ostinado. Where Floyd powered through each individual line, soaring high above his accompaniment, Hiett weaved nimbly through each phrase, dropping the melody before each bar would finish. It's melancholy of course--the yearning is palpable--but he delivers the lyrics with a smirk, almost cocky. The hazy off-kilter end product sounds like "Sunday Morning" if Lou Reed had been raised on the West Coast. Situated alongside some of the other covers on the record, including a phaser-drunk take on "Roll Over Beethoven" and a somewhat more faithful rendition of Santo & Johnny's "Sleep Walk", you can hear Hiett toying with the idea of "the blues" and reimagining them according to his own understanding of blue as a color, wrenching these songs towards the aesthetic world of his visual work.
In the liner notes for the 2019 reissue of Down the Road, By the Beach, Mikey "IQ" Jones writes: "The album you hold in your hands is arguably the most quintessential synchronous representation of blue(s) in its myriad forms: visual, emotional, musical, ephemeral, valuable." You need not look further than the album's cover, a high contrast photograph of the model Juliette Desurmont that Hiett shot for Elle in the 70s, her features obscured by a telephone pole shadow. There's a road, of course, and a beach, but almost two-thirds of the shot is comprised of the formless blue of the sea meeting the sky. The shadow of the pole even casts Desurmont herself in an eerily peaceful blue glow. But if you want further convincing of Down the Road's ultimate blueness, you could always just press play.