Soccer Mommy "R U Feeling Alone Yet?"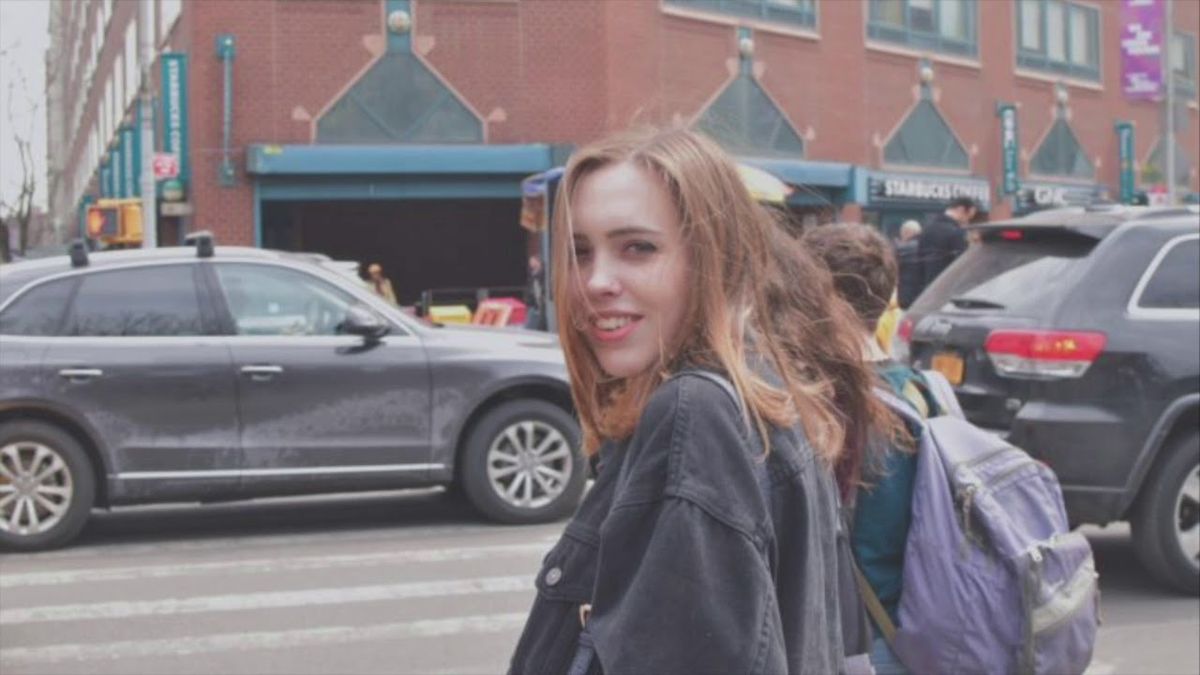 In summer 2011 I got certified as a waterfront lifeguard. The final test was designed to simulate rescuing a swimmer who'd sunk below a lake surface. Students would jump from the diving board, swim a dock-length, and dive for a ten-pound weight suspended by a yellow rope tied to the dock. The key was to keep your eyes open and to propel yourself straight down, emerging with the weight on your chest and swimming the dock-length on your back in reverse as if the weight was a human; the whole thing was timed. I failed this test among several others; our instructor–a woman with a chainsmoker's rasp who was somewhere between 43 and 7,000 years old–passed me anyway. I never worked as a lifeguard.
In summer 2011 Sophie Allison was still a few years shy of releasing her first songs as Soccer Mommy. Allison grew up in Nashville and moved to New York City to attend NYU, around which time she began uploading EPs of homespun bedroom pop to Bandcamp and Soundcloud. She gained widespread acclaim in 2018 with her full-length debut Clean (which is when I first heard her music) and has since released two more stellar records, incorporating increasingly-complex vocal arrangements and synth textures, even hiring Daniel Lopatin to produce her most recent effort.
At some point, I stumbled upon a YouTube upload of an old Soccer Mommy song called "R U Feeling Alone Yet?" built around a simple digital drum loop and a bleary progression of seventh chords. Allison's voice sounds far away, beamed in as if from several directions simultaneously, hanging queasily in the looping instruments as she sings of a lost love. The refrain–"Darling, are you feeling alone yet"–works as both an earnest inquiry and a laceration, although as her voice builds to a wailing climax at the song's end, you begin to suspect it's the latter.
Much has been made of the way Allison constructs songs, threading approachable pop-rock instincts with a knotty unease. It's a "sweet and sour" approach, according to Lopatin, a dissonant chord or fuzzed-out overlay here or there adding depth and color to her writing. There's the way the chords in the "Flaw" verse never quite resolve, or how the digital deconstruction interrupts an otherwise sunny pop tune in the loosie "rom com 2004". Her music often feels weightless, full of freedom and possibility but also the apprehension of existing without earthly limits such as gravity.
More than anything, however, "R U Feeling Alone Yet?" reminds me of that moment of opening my eyes under the lake, scanning the murky depths, and moving in a direction I desperately hoped was the right one; a density of sorts, defined by the addition of excess gravity rather than its negation. It's the kind of song that can only exist early in an artist's career, a primordial soup of influence and ideas, equally hindered and spurred on by a lack of knowledge and resources to execute a specific vision. The sepia haze of guitar has carried forward in Allison's music, the blown-out mixing has not; but both are essential to why "R U Feeling Alone Yet?" feels so uneasily beautiful.
Although at one point this song lived somewhere on Allison's official Bandcamp and Soundcloud pages, it now survives solely through fan reuploads. In this way, too, it's a quintessential early song in a career full of realized promise: raw enough that the writer has outgrown it, but true enough that fans never will.