Kind of Like Paris - Not What You Want It to Be EP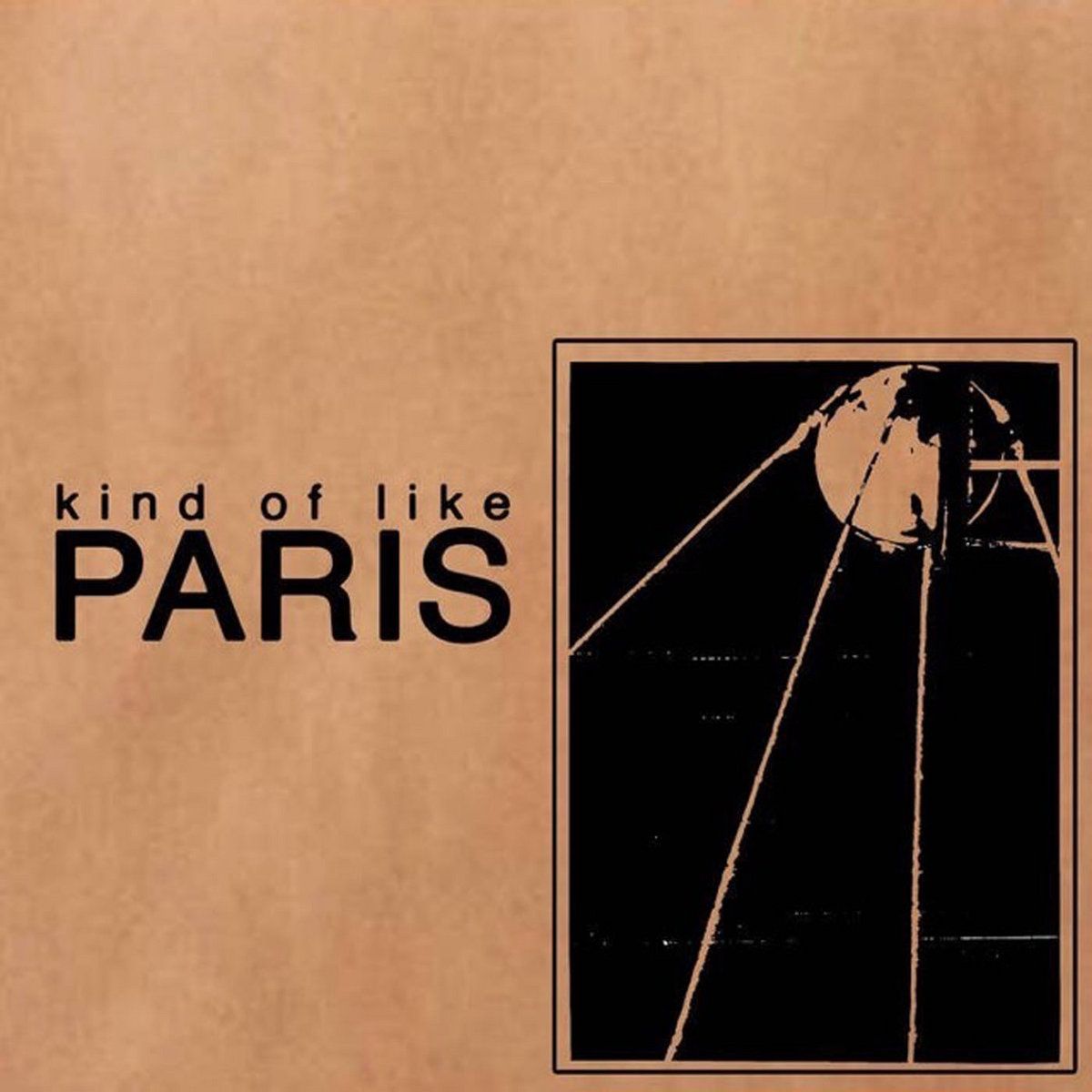 One recent afternoon, after feeling a nagging unease that too much of my recent music consumption was coming from the homepages of major music websites, I went diving around the Bandcamp page of one of my favorite weirdo DIY labels: Rok Lok Records. I got hip to Rok Lok from this article about the punk scene on Long Island, a long-standing scene I grew up adjacent to but not quite in. Rok Lok was started in 1998 by Mike Andriani in East Northport and inspired by storied indie labels like K Records. Andriani releases music from all over the world through the label, including several of his own (incredible) bands like World's Fair and Stars Are Insane.
I started with the most recent release and, working my way backwards chronologically, didn't have to get too far to stumble upon a mysterious EP by a band called Kind of Like Paris. The album art–which looks almost like a silkscreen done on cardboard–recalled the aesthetic of Indian Summer and the opening song "Coping" sounds like somebody caught an early Pinback demo on a reel-to-reel (this sentence may read as a dig, but I assure you it's a complement of the highest order).
Pretty much all I can find definitively about Kind of Like Paris is that they're from Lansing, Michigan or somewhere nearby and that they recorded the EP in 2020 on a Tascam 244. They've released much of their music through partnerships of hyper-niche DIY labels including Rok Lok, Les disques Rabat-Joie, and Useless Plastic Toys (which they may or may not be involved in running, but I can't confirm because neither the band nor the label maintain an active social media presence).
The music is sparse but stunning, an amalgamation of myriad slowcore forebears without ever emulating any one band too intensely. "Pardon" has another stellar stoned beach-rat guitar riff that would slot it neatly onto Pinback, while the languorous "Nothing Left to Give" sounds like what might have happened if Red House Painters wrote a song on all the drugs people probably assumed Duster were taking. There are even shades of early Alex G's shy-smile earnestness, as though these three mellifluous compositions weren't ever meant to be heard by anybody outside of their makers. The lyrics are simple and oft-repeated but still manage to feel imagistic and lived-in. "Pardon" opens with the yearning "Am I sick/or am i crazy/all my thoughts/are about you lately", a sentiment that could easily soundtrack obsessive adolescent first romances if it were heard by people that age.
In 2021 Kind of Like Paris followed Not What You Want It to Be with the more uptempo Spring Breaking Silence, which pushed them further into the realm of forgotten Up Records bands like 764-HERO and Hush Harbor. It's a pretty beautiful thing, seeing obscure bands on even more obscure labels go crate-digging through the best of indie rock's past to find fresh takes on a sound that seems to once again be percolating below headline-level coverage–I can't wait to sift through Bandcamp to try and find what Kind of Like Paris put out next, and to see what else I may discover along the way.