Guides
Uncle Rich (1963 - 2023)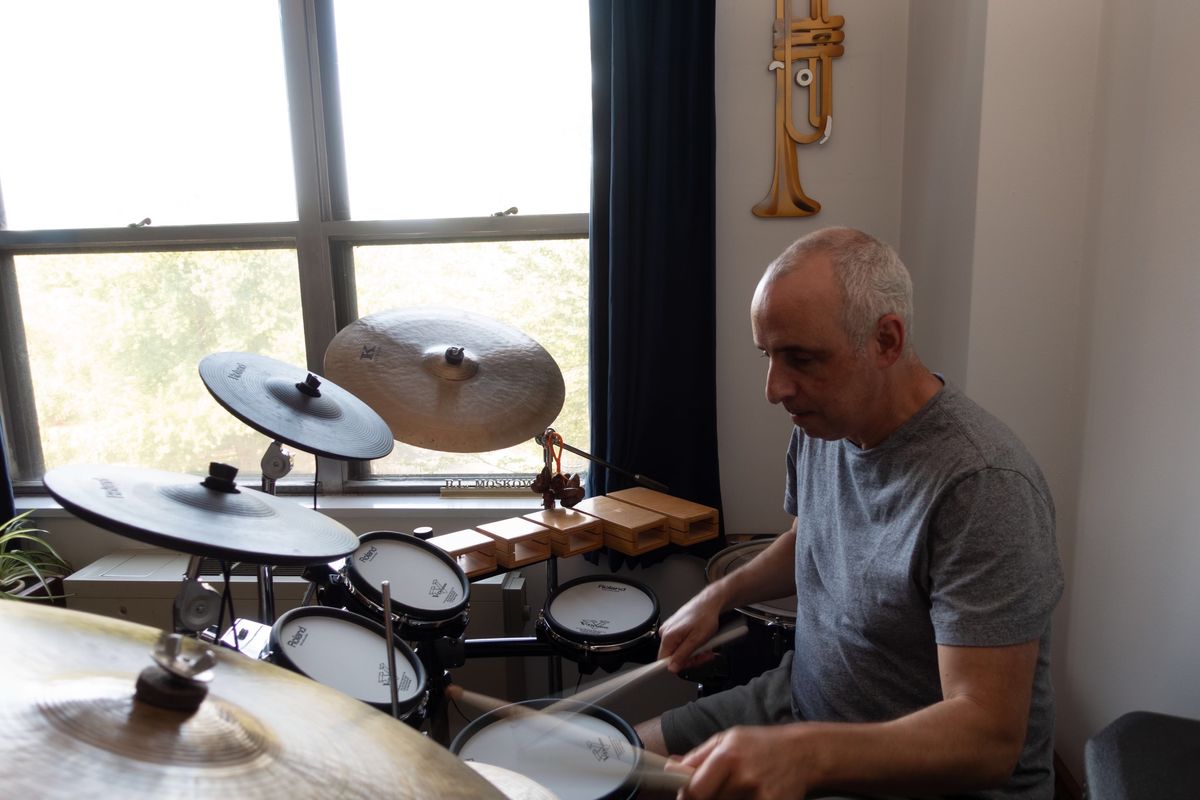 Some of my first memories with my Uncle Rich are of his car. When I was growing up on Long Island he would drive down from Philadelphia in a mustard-yellow sedan–outfitted with more stereo equipment than most people ever put in a home in their lifetime–to "crank tunes." He'd even optimize the EQ for whichever seat I sat in (though, as a child, my ears couldn't really discern any difference). For my sixth birthday, he burned me a CD of some favorites from these rides. The first four songs were "Madder," "Superstylin'," "One More Time," and "Harder, Better, Faster, Stronger"; the last song was "The Sound of Philadelphia."
When I turned 10 my parents bought me an iPod shuffle. It was a massive gateway, not in the least because my Uncle Rich started bringing over CDs. Every visit, every holiday, he'd bring over stacks of CDs to rip into my fledgling iTunes library. Rich was a devout jazz nerd, exposing me to seminal records like Milestones and At Carnegie Hall before the genre really made sense in my brain. He loved prog, from classics like King Crimson and Yes to newer bands like Porcupine Tree. He had a fondness for 80s rap: Eric B. and Rakim, Public Enemy, and especially Schoolly D. And he was tapped into indie rock throughout the aughts–he was the first person to show me Tortoise, Regina Spektor, Sufjan Stevens, Dirty Projectors, and Passion Pit. He even gifted my dad a copy of Neon Bible, assuming our family would like it because of its Springsteen bonafides.
These offerings straddled a line, sometimes ending up as pieces in a budding framework of how music worked, what it was, what it could be, what others were already aware of, rather than art I could connect to on an immediate level. But other times, he could get the lightbulb to go off in my brain, like when he loaded "DLZ" into my library alongside several other TV on the Radio songs spanning various albums. I was in middle school, and obsessed with the angst-ridden rock stars of the day: Green Day, Linkin Park, Rise Against. Tortoise's rhythmic jazz rock was a little heady by comparison, but TV on the Radio's frantic hooks could tap into the same feelings as the widescreen punk I was already familiar with. (My mom, who introduced me to Green Day and was into many of the same punk bands as I was at the time, was similarly enthralled; when TV on the Radio toured for the tenth anniversary of Dear Science she and I went together.)
Richard Moskowitz was my mother's brother, three years her junior. He grew up in Passaic, New Jersey, taking up drums at an early age alongside other lifelong hobbies such as photography. The seeds for his first band were planted during an acid-induced jam session at the summer camp where he worked in the kitchen. After college he spent a number of years in an avant-jazz group called I.M.U. (short for "Intuitive Music Unit"). As a pre-social media outfit, they kept a physical mailing list and would send flyers advertising their upcoming shows directly to fans' apartments. He spent some time working in a store selling CDs on the side. Rich's philosophy as a drummer was similar to his philosophy in life–he saw himself as a backbone, a connective tissue. In his music he sought to augment the people around him, elevating their talents by keeping a pulse and filling in gaps where he could. His heroes were the genre-bending virtuosos Tony Williams and Steve Gadd, the former instrumental in breaking down the boundaries between jazz, rock, and pop, and the latter versatile enough to achieve wild success in all three domains in the freer musical landscape of the 70s and 80s.
As I grew older the exchange of music became more of a two way street. Rich was consistently curious and open minded, but maintained opinions so strong they're committed to memory. He loved Animal Collective (his favorite records were Feels and Time Skiffs); he didn't care for Radiohead outside of Amnesiac, which he thought was brilliant. He adored Genesis in the Gabriel years but tapped out once Phil stepped out from behind the kit; he loved Phil as a drummer, however, and loved Peter Gabriel as a solo artist. He was a devoted fan of Talking Heads and everything the members went on to do after they broke up. On my end, I got him into Drake's first few albums, and more recently into Queen Moo's The Electric Trooth. (I tried and failed to excite him about Yves Tumor, who I described as TV on the Radio covering Prince and figured would be a slam dunk; can't win them all.)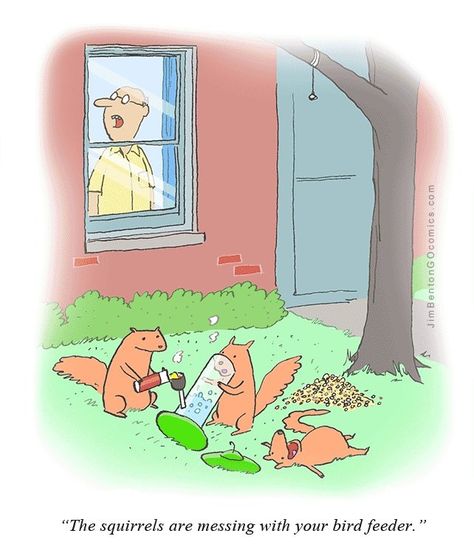 He was a passionate supporter of all my sister's and my musical endeavors, going so far as to drive down for our high school jazz concerts. He bought me my first guitar amp, a small Fishman that I still use to this day. No matter how terribly recorded any of my various bands' songs have been over the years, he always made sure to download FLAC files, insisting that he wanted to hear the best possible version of whatever we were doing. He was the single most important reason that I turned out the way I did, so single mindedly obsessed with music that it's become my job and most of my hobbies. When the other adults in my life insisted I pursue more traditional, stable career paths, Rich encouraged me to chase dreams: I could always pivot out, he argued, but if I didn't try I'd regret it forever.
About eight years ago, I asked him to make me a rubric for approaching jazz. After a decade or so of appreciating it more than understanding it, I wanted to immerse myself. He put together a list of classics and personal favorites, as well as a more granular guide specifically for the discography of Sun Ra, whose Arkestra he worshiped and had seen upwards of ten times. I've gone back to these lists many times over the years, and in a way I see them as a microcosm of what Tributary is intended to be: an understanding of the canon that skews heavily towards the personal, a reminder that there's no better recommendation than one from a trusted fan and friend.
Rich passed away in April after a twenty year battle with cancer, most of which occurred in relative secrecy. In accordance with his beliefs about drumming, he shied away from being the focus, instead filling those twenty years with an unwavering commitment to kindness that encompassed his family, his friends, and total strangers alike. In 2020, during the height of the pandemic and knowing full well of his own immunocompromised status, he volunteered to run errands for and with the elderly or at-risk occupants in his apartment building. He cared devotedly for his aging mother. When the time finally came, Rich faced the end with a dignity and clarity of purpose that was legitimately awe inspiring, cracking jokes and doling out advice, ready to leave with no regrets.
Today would have been his 60th birthday. In his honor, I've decided to publish the little guides he made me to serve as a resource for others who may be interested. I'd love to say something poignant here, that he would be happy to know his knowledge is being shared, but in truth I don't think he'd give a shit. He sought this knowledge for its own sake, and never saw himself as an arbiter; he simply wanted to never stop listening. And while his passing has left a void in all of his communities that will never fully heal, it's brought all of those same people closer together.
In five days I'm heading to Philly for a celebration in his honor, where I will fumble my way through a guitar duet on "Blue Monk" with his best friend and former bandmate Dave. (For Dave's 50th birthday several years back, he rented out a small venue and assembled a band to play through Aja to an audience of friends; Rich played drums and took the Steve Gadd solo on the title track.) My sister is playing in the horn section on a rendition of "Deacon Blues"; my mom helped organize the day. It will be bittersweet, but I'm looking forward to a chance to celebrate a relative who was so important in shaping who I am today. R.I.P. Uncle Rich—we'll miss you forever.
(Editor's Note: I've included a few zip files with one choice selection of mine from each record listed--Please enjoy)
JAZZ GUIDE:
Top of mind favorites, many well regarded classics. Let me know what you like. Enjoy. -Rich
Thelonious Monk: Brilliant Corners, Live at the Five Spot
Miles: Miles Smiles, In A Silent Way (some electronic instruments like guitar and electric piano, ultimate Miles chill out album)
Charles Mingus: Ah Um, Mingus Presents Mingus, The Black Saint and the Sinner Lady (very deep)
Ella Fitzgerald: Ella At Dukes Place (with Duke and his orchestra), Ella Returns to Berlin (best scatting ever)
Duke Ellington: Ellington Indigos, Ellington at Newport (get the 1956 5 track version that starts with "Festival Junction")
Ornette Coleman: The Shape of Jazz to Come
John Coltrane: Giant Steps, Live at the Village Vanguard (get the 1961 5 song master takes, not the complete box set and not Village Vanguard Again)
Dave Brubeck: Time Further Out
Sonny Rollins: Saxophone Colossus
Booker Little: Out Front (underrated, short lived trumpet player)
Errol Garner: Concert by the Sea
Billie Holiday: The Centennial Collection (or any decent hits collection, this one looks good, her phrasing and way with bending notes is the basis of so much like Louie is)
Bud Powell: Amazing Bud Powell Volume 1
Charlie Parker: Savoy Master Takes (bible of Be Bop)
DOWNLOAD: Jazz Mix Pt. 1
Other than Light as A Feather, these are all "electric/fusion jazz":
Chick Corea: Light as a Feather, My Spanish Heart, The Leprechaun
Stanley Clarke: School Days
Herbie Hancock: Headhunters, The Prisoner
George Benson: Breezin, Body Talk
Weather Report: Mysterious Traveller, Heavy Weather
Spyro Gyra: Morning Dance (kinda pop jazz, precursor to later lame "smooth jazz" but way better)
James Blood Ulmer: Black Rock (pretty wild and funky, in the Ornette Colemen "harmolodic" style)
DOWNLOAD: Jazz Mix Pt. 2
SUN RA GUIDE:
Sun Ra album guide (just some of my favorites) -Rich
Preface ramble: Sun Ra's music is known for a wide range of styles from swing and blues to free form and experimental. He's a great piano player but also a pioneer of electronic keyboards (again, trad AND modern). His greatest soloists include John Gilmore (tenor), Marshall Allen (alto, flute, current leader of the band), and Pat Patrick (alto and bass clarinet), and Michael Ray (trumpet). They usually play the solos other than Ra's. John Gilmore is arguably Ra's greatest and widely respected. His tone is expressive, clean and beautiful. Also, his avant-garde (squeaky, slurry, high, fast) playing is fantastic, if you like that sort of thing (I'd say the same about Marshall's wild side).
The Futuristic Sounds of Sun Ra: 1961
Near the end of his 50s Chicago period. The music is relatively traditional be-bop and tight, but still twisted!
Nothing Is: 1966
Live concert, nice eclectic mix, with many of his classic vocal interludes. Great tenor sax solo by Gilmore on "Dancing Shadows."
Night of the Purple Moon: 1970
Laid back small group, a bit loungy, an unusually straight ahead and breezy album for Ra.
Pathways to Unknown Worlds: 1975
One of the more experimental spaced out albums. (If you like this, the album "After the End of the World" is even greater madness.)
Unity: 1977
Live concert, tight group playing mostly traditional, old timey swing/big band material.
Other Voices Other Blues: 1978
Quartet (unusual small group, sometimes bass added), nice showcase for John Gilmore on sax and Michael Ray on trumpet.
Of Mythic Worlds: 1979
Nice combination of funky and avant garde. Mayan Temples a favorite cut of mine (nice texture of drums and flutes). Has a version of "Over the Rainbow" which he played often in concerts, oddly moving from tender to ferocious.
Strange Celestial Road: 1980
Funky, psychedelic, atmospheric.
Destination Unknown: 1992
One of Sun Ra's last recordings who died in 93. Live concert, typical mix of traditional and modern styles. Great energy. Relatively tight and well recorded.
DOWNLOAD: Sun Ra Mix